WELLNESS SPA CESENA
A nest in which to take refuge, a path to start to "feel", perceive clearly.
Ideal place to celebrate, what? Anniversaries, birthdays, hen parties, celibacy,
graduation parties, marriage proposals and anything you want.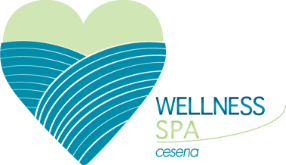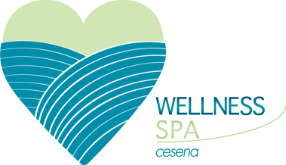 OPENING TIME
All year round every day from 10 to 23.
Saturday from 10 to 24.
Private Spa every day from 21.00 to 24.00 by reservation.
Private Spa in the morning every day from 10 to 13 by reservation.
KIT Spa with bathrobe, towel and slippers in free use: it is necessary to bring only costume and lock for the locker room, the hair cap is not mandatory.
The daily number of entries is limited: without reservation we can not guarantee availability.
RATES
From Monday to Friday from 10 to 15 € 19 per person
From Monday to Friday from 15 to 23 € 24 per person
Saturday, Sunday and holidays € 24 per person
Rate for Hotel clients of € 15
Access not allowed to children under 16
We remind you that reservation is necessary
Telephone 0547 22745
Smartphone 333 6810910